Our great friends over at
Midway
have sent us another exclusive screenshot, this time showing Deathstroke's battered face taking a heavy beating from the mighty fist of Tarkatan warrior Baraka in Klose Kombat. The screenshot shows off the game's incredible attention to detail, with costume and body damage a highly welcomed addition.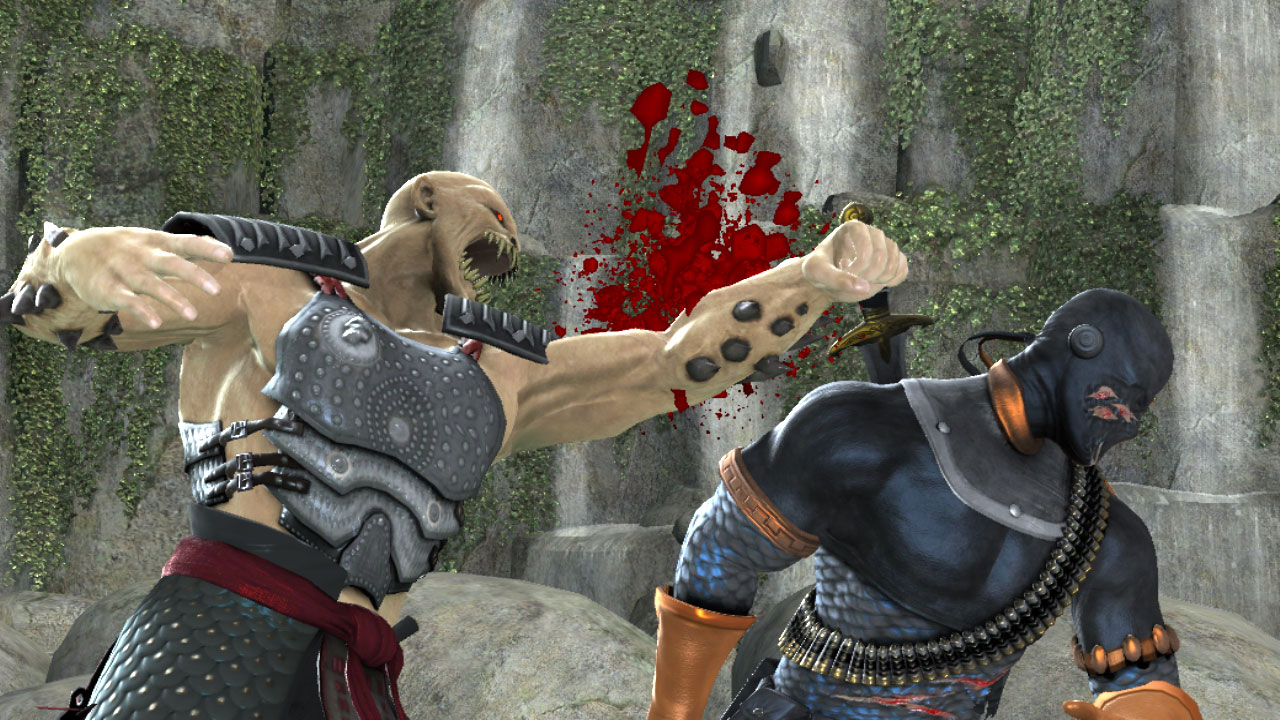 In other news, Ed Boon has updated his personal web site
Noob.com
to include a new screenshot from the game's story mode. It is labelled as Chapter 5: Scorpion, and is believed to be of Scorpion's fiery arrival in Gotham City.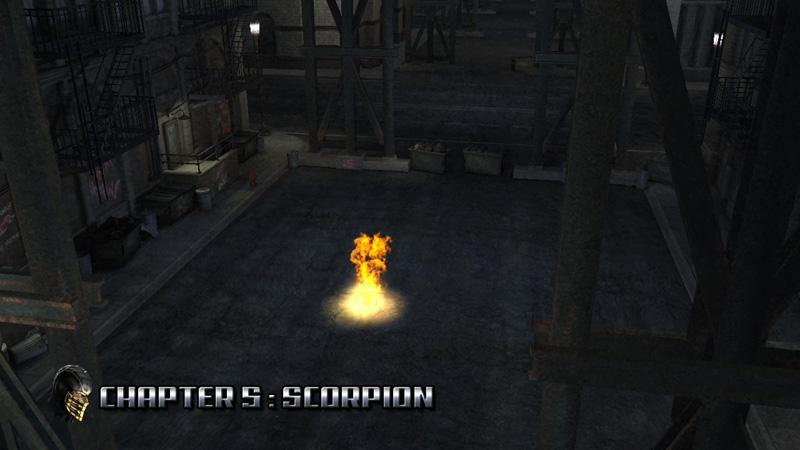 The bottom of the page now also includes a jumbled sequence, with "Looc divoe micong noso...." meaning "Cool video coming soon...."