As the build-up to the release of
Mortal Kombat vs. DC Universe
ramps up,
Midway
have released new screenshots to a number of Mortal Kombat fan sites. Our exclusive screenshot sees Baraka and Deathstroke doing battle in an arena made up of the two merged universes.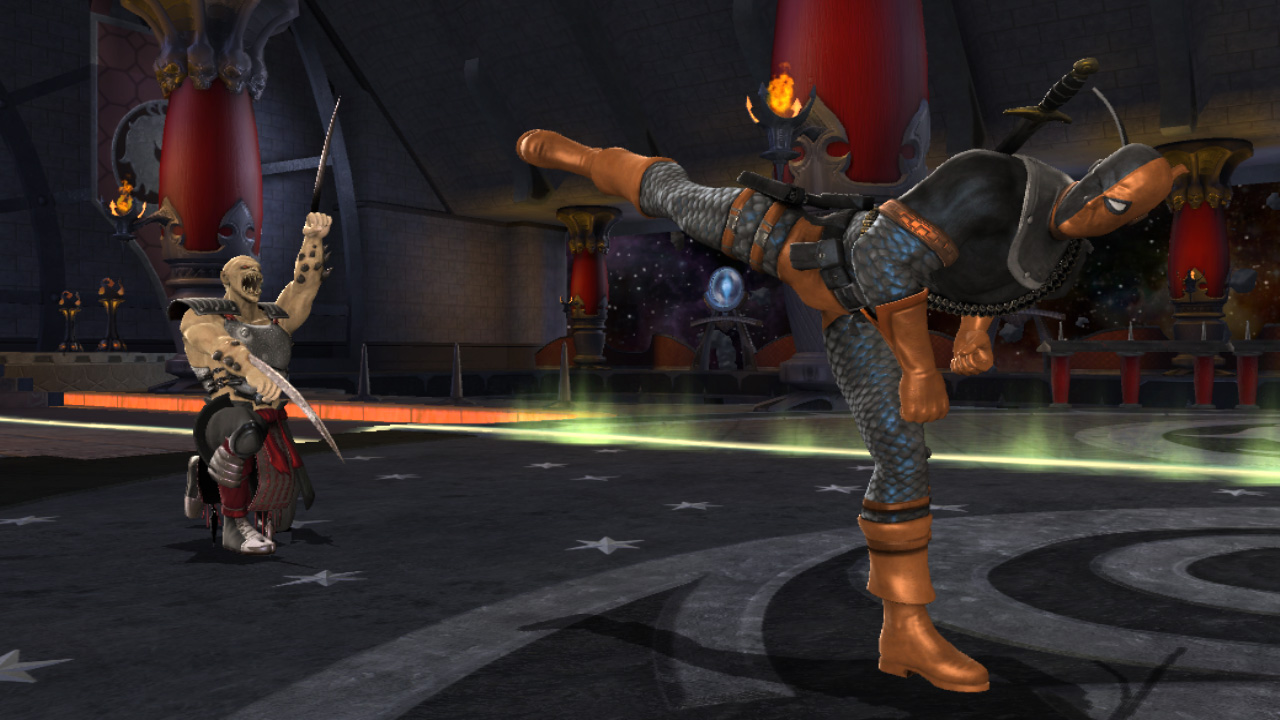 In other news,
Midway
have released a further two promotional videos, titled "Ultimate Mash-Ups #2" and "Mortal Monday - Rage" respectfully.
The first clip sees Sonya and Scorpion fend off the threat to their realm in the form of Catwoman and The Flash; the latter being a simple trailer showing off the game's Rage mode. As always, the videos can be viewed via our highly popular
Theatre
section.
Finally, gaming web site
VideoGamer
have posted an
interview
with
Mortal Kombat vs. DC Universe
's Senior Producer Hans Lo, who confirms that The Joker's infamous pistol Fatality has been censored for game's North American release. Interestingly though, Lo comments on the game's differing age restrictions in Europe and Australia, indicating that there may be more than one version of the game, and that The Joker's Fatality may remain uncensored in these territories.