Mortal Kombat co-creator Ed Boon has posted the first photographic evidence of his team hard at work on their latest addition to the Mortal Kombat franchise, Mortal Kombat 9.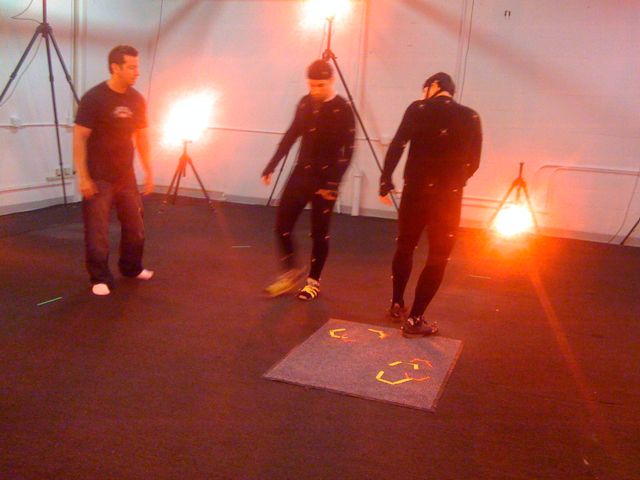 From Twitter: Tony Z. Rick O. and Carlos P. in the new/old mocap studio.
Looks as if things are coming together nicely despite the recent drama with
Warner Bros.
' acquisition of
Midway
. Other interesting tweets include the mention of a new fighting feature and more than fourteen new Fatalities being captured.
Be sure to follow Ed Boon's
Twitter page
for updates on Mortal Kombat 9 and tidbits from previous iterations.