NetherRealm Studios
have updated their official
Tumblr account
with a concept art of The Kove arena from
Mortal Kombat X
. The awe-inspiring artwork shows Sub-Zero and Scorpion standing on a bridge believed to be located in a bay somewhere in Outworld; jagged rocks and a giant ship fill the background beneath an ominous sky.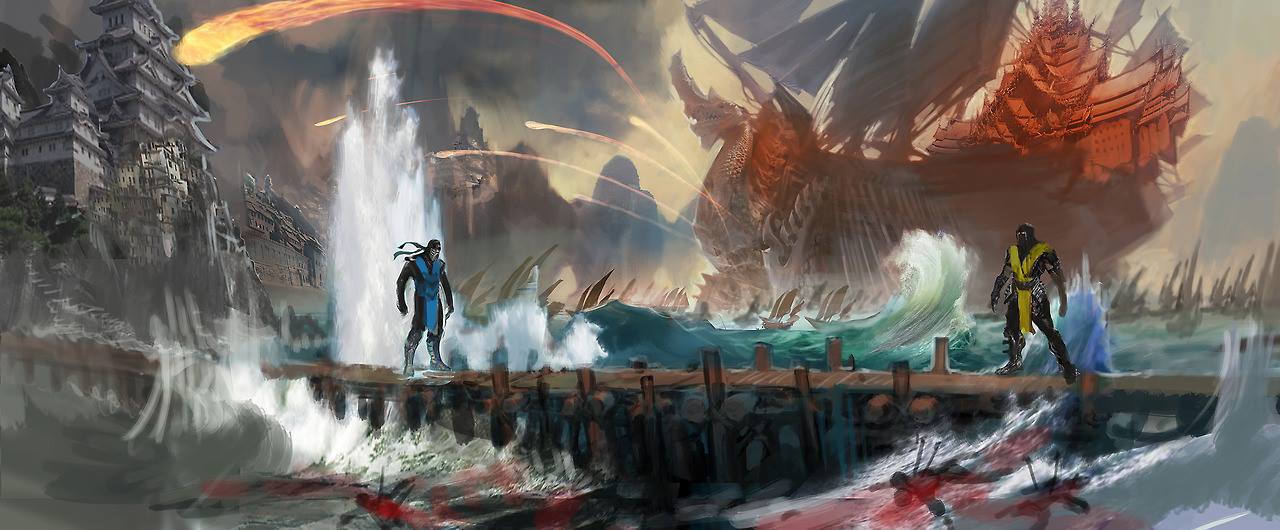 Originally shown during
Mortal Kombat X
's debut at
E3
in June as "The Cove," the arena features the ability for kombatants to throw bodies washed up with the tide at their opponents as stage interactivity makes its return to the franchise.