DC Comics have released the debut issue of their highly anticipated weekly Mortal Kombat X comic series.
Subtitled Blood Ties — Chapter One: Prelude, the story begins in the Himalayan wilderness with Kenshi battling infamous Red Dragon member Hsu Hao.
Years ago, a great war between realms brought the universe to the brink of destruction. In their most desperate hour, Earthrealm's champions rallied in strength and spirit — saving their world from the forces of evil. In the years that followed, there existed a peace between realms for the first time since the Mortal Kombat tournaments began. But peace did not last for long…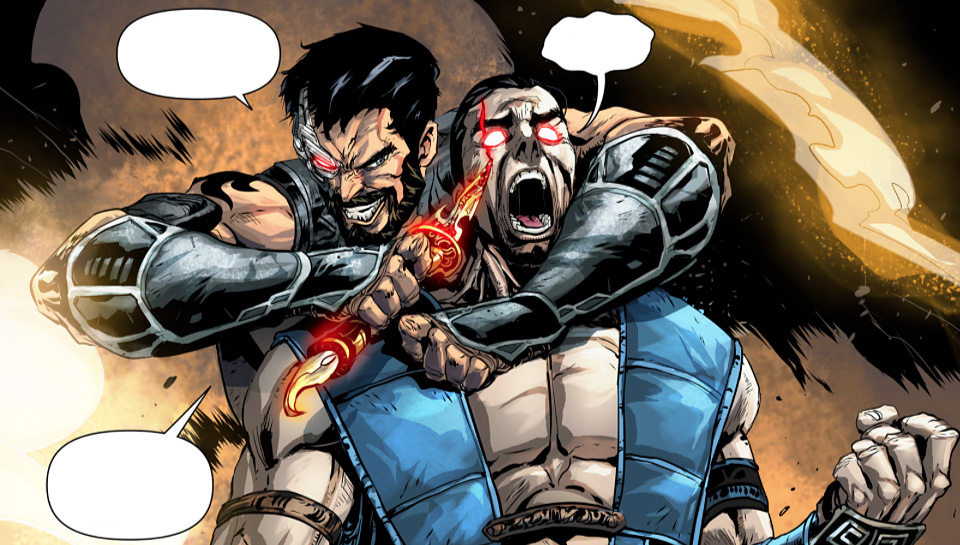 The franchise last received a full-fledged comic book treatment back in the early-to-mid 90s when Californian-based Malibu Comics published a concatenation of comics during the eras of both Mortal Kombat II and Mortal Kombat 3. They included Battlewave, Blood & Thunder, Goro: Prince of Pain, Rayden & Kano, Tournament Edition and U.S. Special Forces. A number of other supplement comics were released by the now defunct Midway over the last two decades, including Mortal Kombat vs. DC Universe: Beginnings which saw the temporary return of series co-creator John Tobias.
Issue #1 is now available for digital purchase via DC Entertainment or via the iBooks Store. Be sure to leave a comment and let us know what you thought of this issue!