The official Mortal Kombat 1 biography for Geras has been released via Mortal Kombat's official Twitter page, providing further insight into his backstory.
Subtitled "Sentinel of the Hourglass," Geras was reconstructed by Liu Kang in the new era to aid in his mission to restore peace to the realms. With Kronika meeting her end in Mortal Kombat 11, he must identify the new mastermind behind the plot to thwart Liu Kang's efforts.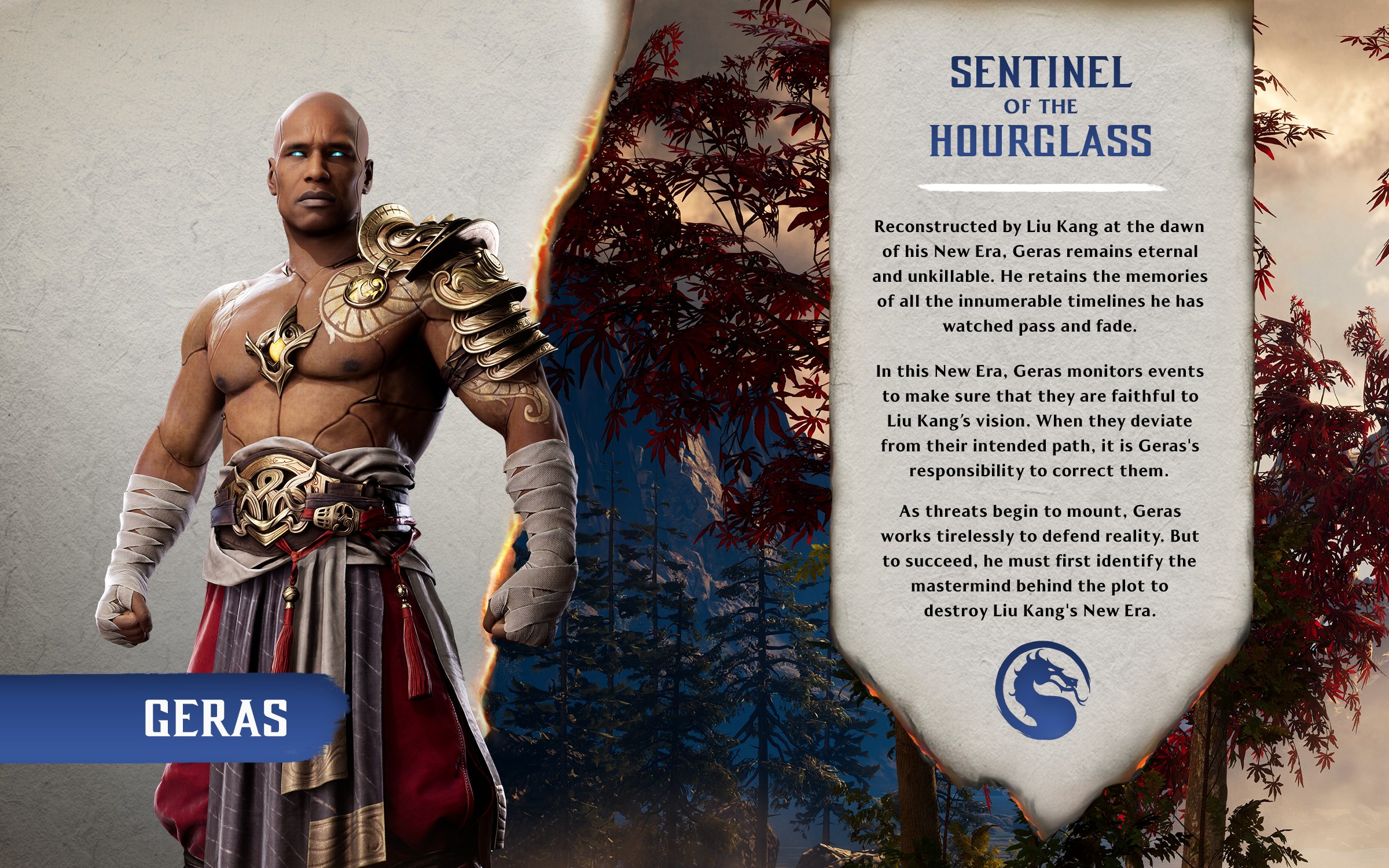 What are your thoughts on Geras' new design and story arc in Mortal Kombat 1? Be sure to join our incredible kommunity by joining our Discord server (partnered with the Netherkast) and following us on our social media accounts, which include Twitter, Instagram, Threads and YouTube.