As the intensity of the narrative in the official Mortal Kombat X comic series hits fever pitch, Kamidogu is excited to bring you an exclusive sneak peek at Chapter #8 through our partnership with DC Comics, Warner Bros. and NetherRealm Studios.
In an act of desperation, Kotal Kahn resorts to dangerous blood magik to take down the insurgents. But will it be enough to finish Outworld's champion?
Chapter #8 will be available in the next few hours for digital purchase via the DC Entertainment website, iBooks Store, Google Play, Kindle Store and Nook Store.
Furthermore, we have been given the rare and distinguished privilege of interviewing Shawn Kittelsen, the accomplished writer behind the comic series. His hard work, commitment and diligence have so far paid off, and we can't wait to see what happens next!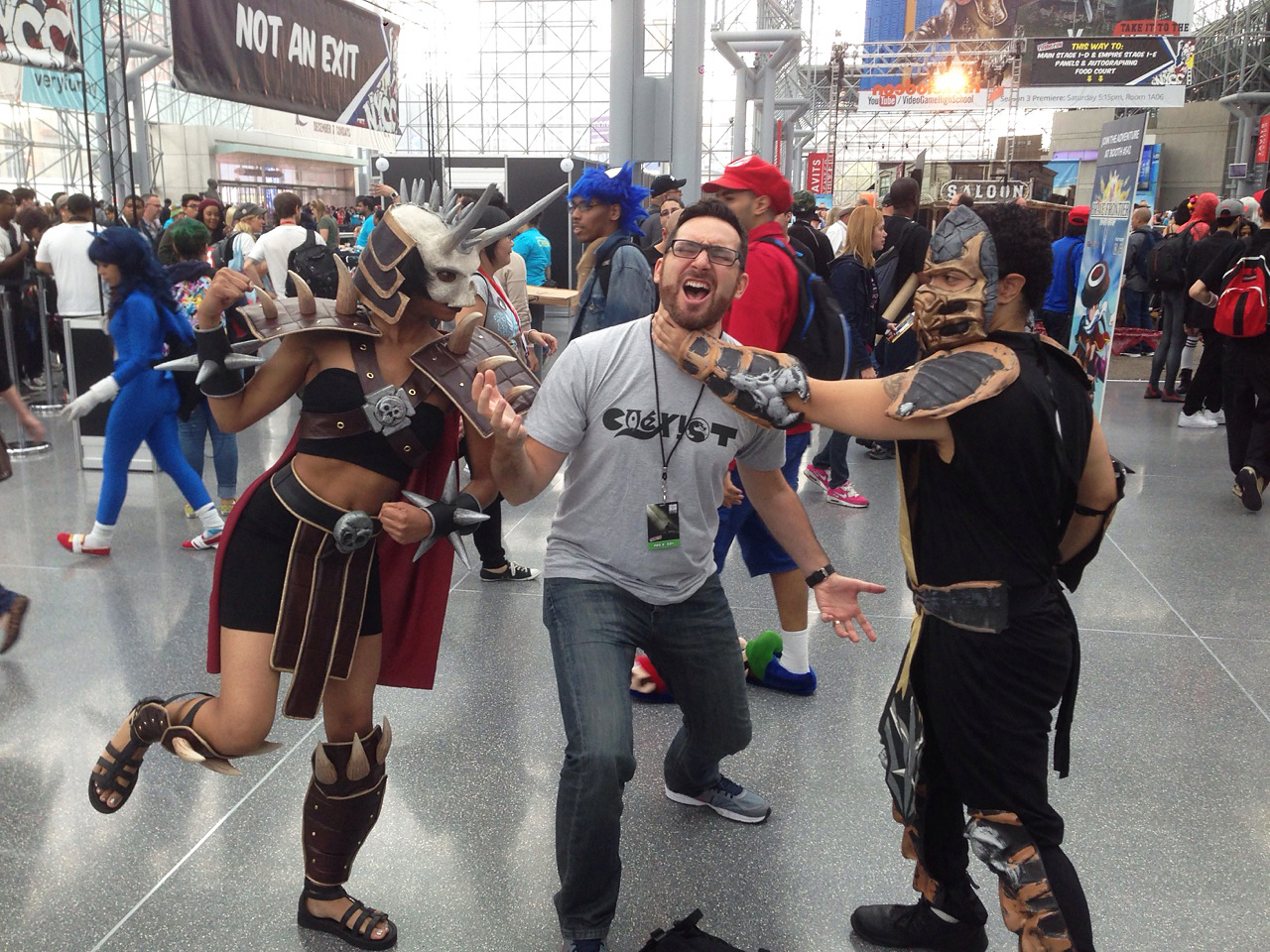 From our interview with Shawn:
Kamidogu: When did initial planning for the Mortal Kombat X comic series begin? How did you score the gig?

Shawn: I pitched the book back in April 2014, and landed the gig in May. Outlining the first year of the series took us into the summer, but by August I was working on scripts. So it's been a journey!

Scoring the gig was a combination of luck and hard work. I'd worked with NetherRealm Studios on the story for Injustice: Gods Among Us a few years ago when I was a creative executive at DC Entertainment, and that was an incredible experience. When it came time to recruit a writer for the MKX series, I was lucky enough to land on their list, but as a relatively unknown writer, I knew I had to prove myself. Writing the pitch was an intense process. I poured everything I had into it. And luckily, it paid off!
We would like to thank Shawn for taking the time to partake in our interview, as well as DC Comics, Warner Bros. and NetherRealm Studios for their continued support.