Following yesterday's surprise teaser trailer, NetherRealm Studios have made good on their promise of a full reveal, and they certainly did not disappoint.
Players will face a dilemma starting May 26 in deciding what to experience first. Mortal Kombat 11: Aftermath is an absolutely jam-packed update, bringing an expanded Story Mode, three new kombatants in Fujin, Sheeva and RoboCop, the return of Friendships and Stage Fatalities, new arenas, skins and more.
Picking up where Mortal Kombat 11's story left off, Raiden and Liu Kang face the challenge of architecting a new history for the realms. Upon interacting with Kronika's Hourglass, Liu Kang is interrupted by the familiar voice of Shang Tsung (voiced by Cary-Hiroyuki Tagawa) as he enters the scene through a portal with Fujin and Nightwolf by his side. Tsung tells the duo that in defeating Kronika they in turn destroyed her crown, making it impossible to restart history. In order to undo this mistake, he convinces them to send him back in time so that he can steal the crown from his island before the hourglass shatters. Can Shang Tsung be trusted, or does the sorcerer have an ulterior motive?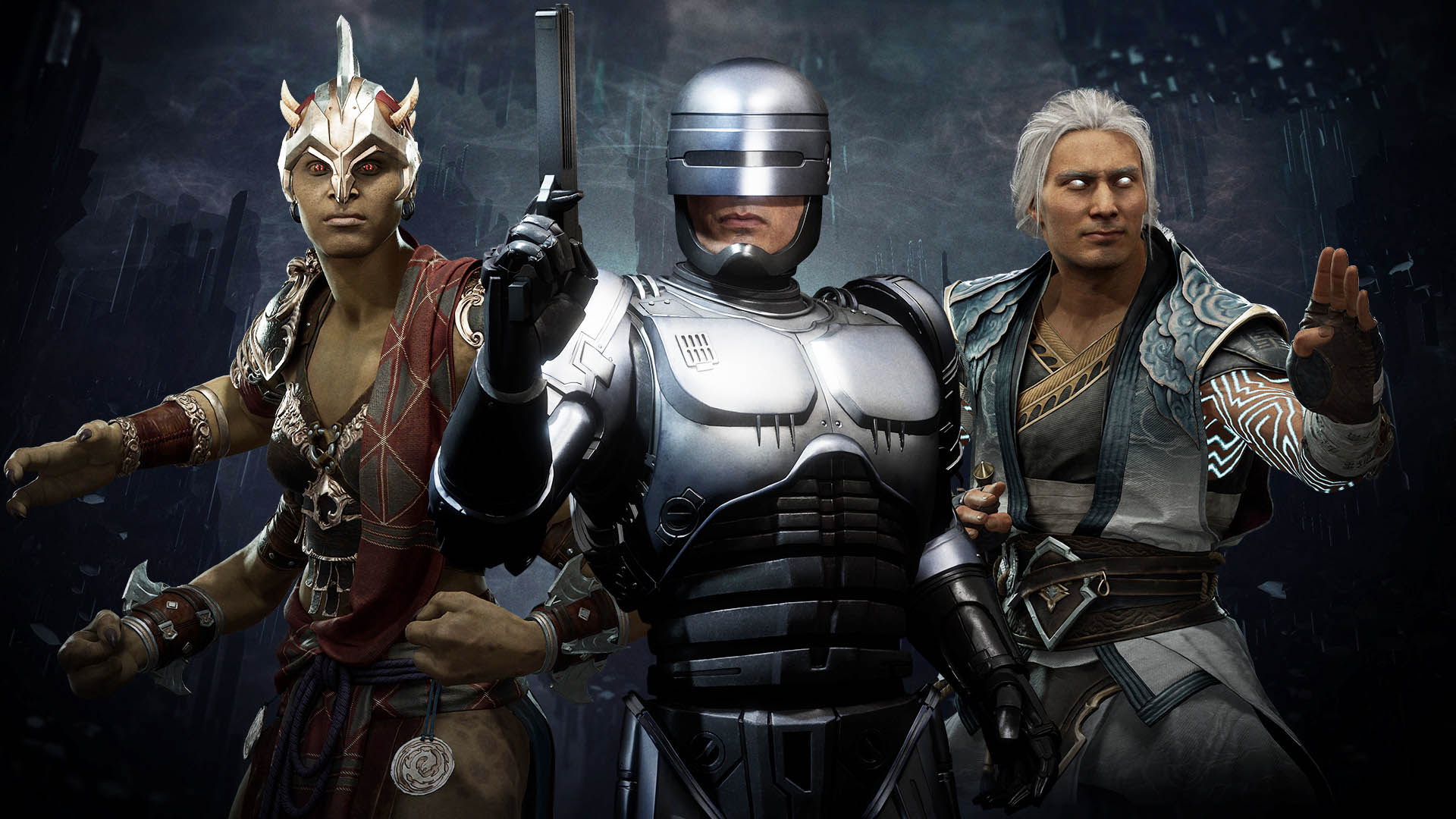 Foregoing an official "Kombat Pack 2" moniker, Aftermath also sees the long-awaited return of Fujin, Sheeva and a fourth guest character in RoboCop.
Friendships also make a welcome return, those of Scorpion, Sub-Zero, Kano and Noob Saibot having already been revealed. Friendships, along with Stage Fatalities and three new skin packs will be made available via a free update for all players. The Dead Pool and Soul Chamber are back, along with a new arena that showcases the exterior of Kronika's Keep. NetherRealm Studios have also added a new arena called the RetroKade, which is described as "a love letter to fans" that gleefully mashes up old school stages but with a modern presentation.
Mortal Kombat 11: Aftermath will be offered in two formats — "Expansion" and "Kollection." As its name suggests, Expansion will add the new cinematic story, three new kombatants and three new skin packs for existing owners. The "Kollection" culminates all new and prior content into one easy to purchase package for newcomers; both will be made available digitally on May 26.
Finally, those who pre-order on PlayStation 4 will receive an incredible dynamic theme featuring Raiden and Liu Kang created by NetherRealm Studios themselves.